Posted on
What Are Some Energy-Efficient HVAC Options?
Energy efficiency and sustainability are at the forefront of many homeowners' minds. Modern HVAC systems are more energy efficient than ever, keeping your home comfortable with a lower environmental impact – and lower energy bills. If you're looking to upgrade your home's HVAC system, here are some of the most energy-efficient HVAC and heat pump […]
View Article
Posted on
DIY vs. Professional Furnace Installation: Which Is Right for You?
Are you handy with installations around your house? You've remodeled your kitchen, painted your house, and are perhaps considering replacing your original home furnace as it is getting cooler. Ultimately, the choice between DIY and professional furnace installation depends on your skill level, knowledge, the complexity of the job, and willingness to invest time and effort. […]
View Article
Posted on
How to Reduce Home Dust with Your HVAC System
Have you ever spent a day cleaning, only to find that your house is dusty a few days later? Dusting is a thankless job, and what's worse, it seems like it needs to be done constantly. You can't eliminate dusting from your to-do list completely, but you can get your HVAC system to help you […]
View Article
Posted on
Is HVAC Financing Right for You?
An HVAC system is a big home investment, but it's not always easy to pay for. Fortunately, you have options to make those costs more manageable, including HVAC financing. Is HVAC financing right for you? Find out more about different ways to finance the cost of an HVAC system. What Are HVAC Loans? HVAC loans […]
View Article
Posted on
How Long Will My HVAC System Last?
Your heating, ventilation, and air conditioning system is a big investment in your home that can least decades. Naturally, you want to get the most out of your HVAC's lifespan to keep your home comfortable, save money, and avoid the hassle of a new installation. Fortunately, caring for your HVAC system is the best way […]
View Article
Posted on
Different HVAC Smells and What They Mean
As winter passes and warmer weather approaches, you will start to use your air-conditioning again. And from a lack of use during the winter, this could lead to a few strange and unexpected smells in your home. What's causing these odors? Here are some of the most common reasons these smells come from your HVAC […]
View Article
Posted on
The Secrets to Low Energy Bills
Saving money on your energy bills doesn't have to be complicated. There are a lot of simple things you can do to reduce your energy use, save money on your bills, and help the environment. Here are tips to get you started and help you on your way to low energy bills. Get an Energy […]
View Article
Posted on
How to Use Your Space Heater Safely this Winter
Space heaters are one of the easiest and most convenient ways to keep warm during the cool winter months. When used correctly, they can work well to heat a small area. But, like any electronic device, space heaters have a few potential hazards. Follow these easy tips to use a space heater safely. Keep the […]
View Article
Posted on
5 HVAC Mistakes that Drive Up Your Heating Bill
It's not easy to track all the heating maintenance your home needs when life gets busy — from sealing up those tiny holes to maintaining the right thermostat settings. And these may seem like minor things to worry about, but in the long run they be very costly. So how can you keep your home […]
View Article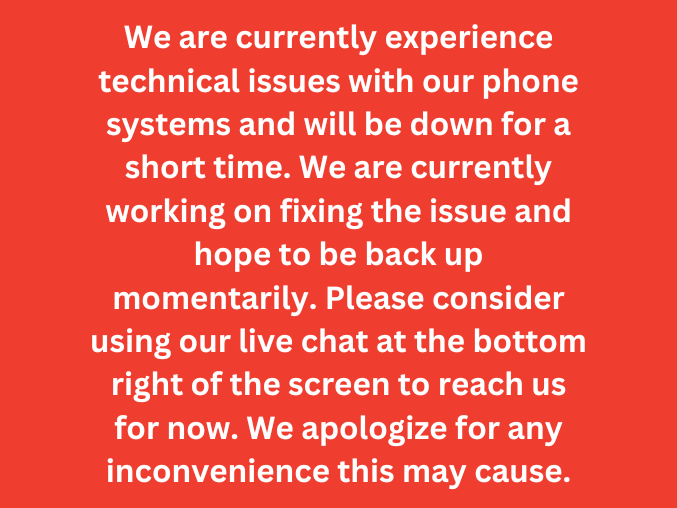 We are currently experience technical issues with our phone systems and will be down for a short time. We are currently working on fixing the issue and hope to be back up momentarily. Please consider using our live chat at the bottom right of the screen to reach us for now. We apologize for any inconvenience this may cause.